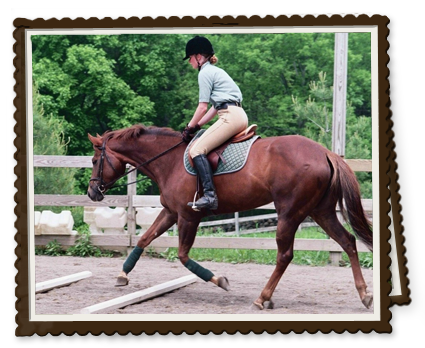 Wellness & Rehab Services
Farrier Services
It has long been said, "No foot, no horse." That is, if a horse is lame because it has a foot problem, it is useless as a riding horse. The hoof and lower bones of the horses leg are severely impacted by the way the foot is trimmed and shod, something that needs to be done roughly every 6-8 weeks. Even barefoot horses need trimming on a regular schedule to make sure their foot is wearing evenly.
A farrier can make the difference between a lame horse and a sound horse. In fact a good farrier can often make a lame horse sound through proper trimming and perhaps corrective shoeing, and a poor farrier can make a sound horse lame through improper trimming and shoeing. Horse shoeing is a true art, and its craft has become very sophisticated, both in knowledge and in the types of shoes and other materials used on the foot to compensate for the demands of different equestrian disciplines as well as the great variety of hoof problems from congenital malformation to disease processes.
Humans began to shoe horses because riding a horse, particularly over rocky ground, can wear the hoof wall faster than it can grow, and can also cause bruises to the sole of the foot. However, shoeing a horse reduces what is called 'frog pressure,' thereby compromising the effectiveness of the pump on the bottom of the foot that is essential to blood circulation in the extremity. As a result, barefoot trimming and the wearing of removable rubber boots has become very popular of late as a way to correct certain problems caused by shoes. Many show horses today are performing shoeless!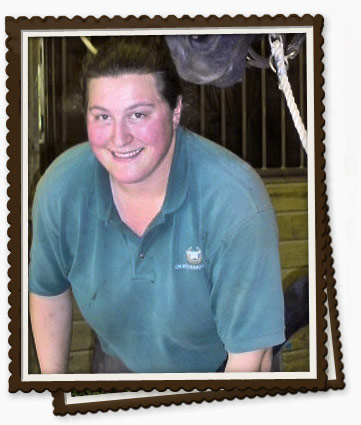 Laura Montesi-Miller
A good farrier is essential to any equine operation. Laura Montesi-Miller, Journeyman #01378 of LCM Horseshoeing is the only female certified by the Brotherhood of Working Farriers as a Journeyman Farrier in Connecticut. An exceptional "foot doctor," Laura is always joyful and a pleasure to be around, which is VERY important for the horses, when it comes to their level of anxiety about having nails hammered into their feet, and their subsequent behavior when it comes to shoeing.
Laura does custom, corrective, and specialty shoeing as well as natural barefoot trimming. A graduate of Nonnewaug High School's Ellis-Clarke Regional Agriculture Science and Technology Program, she is an active member of the Future Farmers of America (FFA). She studied at the Oklahoma Horseshoeing School, and was requested to serve as an instructor 6 months prior to completing her education. She lives in Winchester, CT, with husband Dave and dogs, in addition to their outdoor family of horses, donkeys, goats, and fowl.