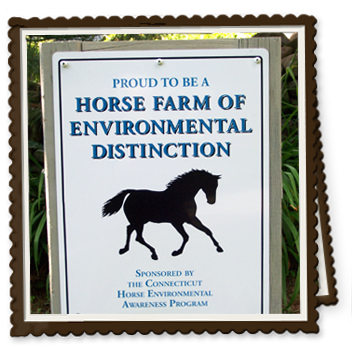 About Us
Living Green, Teaching Green
Whimsy Brook Farm is a State of Connecticut Horse Farm of Environmental Distinction. We teach and are committed to the concepts of Conservation, Organic production, and Sustainable Community.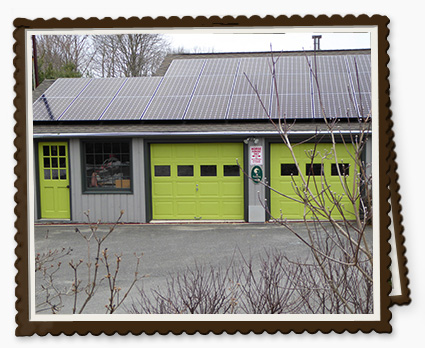 Conserving Energy
One of our latest conservation practices is the installation of a solar array on our wood shop that powers not only the shop, but also our lower barn with its heated tack room and physical therapy equipment, as well as all the run-in shed stock tank heaters.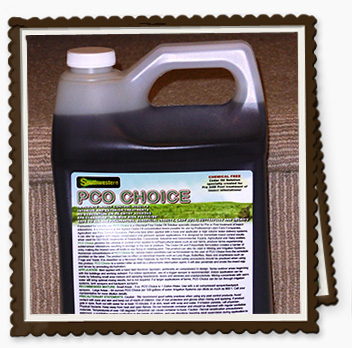 Tick Control with Cedar Oil
Besides fencing our horses away from the stone walls that are inhabited by the known Lyme disease vector, the white-footed mouse, we are now spraying our pastures with Cedar Oil. Cedar Oil is toxic to feas, ticks, and mosquitoes but not to humans, horses, or pets. It reportedly kills ticks in six ways—by dehydration, encapsulation and/or emulsification of body fats, pheromonal interference, neutralization of bodily fluids, inhibition of breathing, and dissolution of the insect larvae.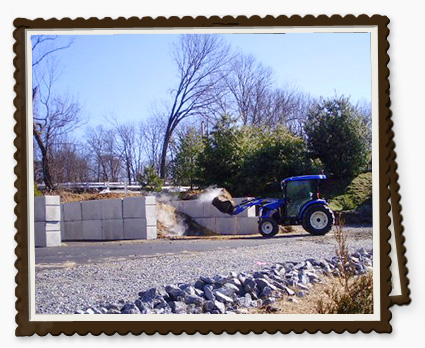 Compost Instead of Garbage
For all of our almost half century of operation, instead of contributing to land-fills, polluting bodies of water, or leaching nitrogen from the soil with raw agricultural waste, we have composted our manure. In fact, we have the first DEEP-approved horse manure compost facility of its kind in Connecticut!
Our compost does not contain any poisons, as we do not use daily horse wormers or feed-through fly control, but instead keep our horses healthy with Homeopathy, Laser Therapy, and Pulsed Electromagnetic Frequency Therapy.
We use our nutritious compost as a soil conditioner and mulch. It feeds our pastures and our plantings, as well as the flower and vegetable gardens of folks as far as Waterbury. If you come early enough in the season to get some, it comes complete with red wigglers!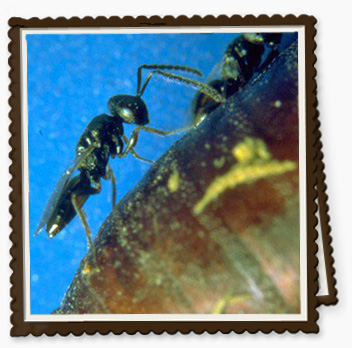 Fly Free Without Pesticides
Because we do not believe in poisoning the planet, we keep our facility fly-free with the use of beneficial insects called Fly Predators—tiny wasps that eat the fly larvae—as well as fly traps to catch any escapees.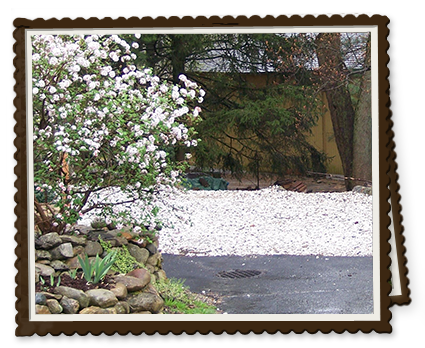 Storm Water Management
The Farm is on a hill, so erosion control and storm water management is a continual concern. We have several federally funded agricultural water diversions on the property, as well as appropriate swales and catchment basins.
Our Farm roads are carefully graded gravel where possible, with the use of stone pads and trench drains to direct flow off the roadway. In those few instances where traffic and incline are too steep to maintain otherwise, we have installed dry wells and storm run-off systems to protect neighboring property. We are proud to have hosted a State of Connecticut Department of Energy and Environmental Protection (DEEP) storm water management training.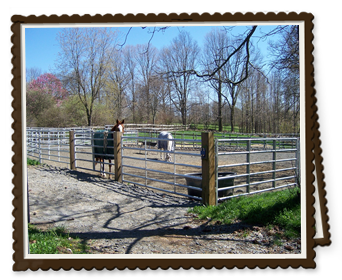 Pasture Preservation
We preserve our pastures by keeping our horses in "sacrifice areas" when the pasture turf is soft from rain, or in-between growing seasons. We mow our pastures to control weeds, over-seed them with resilient grasses, spread them with our compost during the growing season, and apply lime to adjust the pH or gypsum to loosen up the soil structure.
Classes
Whimsy Brook Farm, in conjunction with the non-profit, Burning Tree, Inc. from time to time, or by private arrangement, offers classes in each of these various subjects as well as fruit tree and shrub pruning, raised bed construction, organic pest control, vegetable growing, deer resistant landscape plantings, organic lawn maintenance, poisonous pasture plants, and Lyme disease awareness and prevention. Call or email us for information.