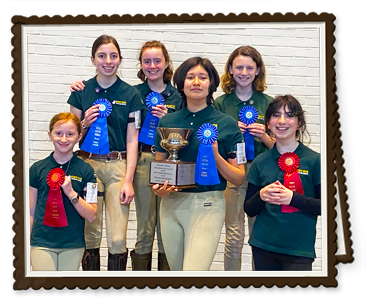 Pony Club
Our Pony Club Center Program
2024 WBF Pony Club Center Program
Our Pony Club program is a combination of instruction, clinics, field trips, Summer Day Camp, and other events. United States Pony Club now has many different educational "Tracks" to choose from. Currently we offer: Show Jumping, Dressage, Western Pleasure, Western Dressage, and Horse Management. Evaluation for both riding and horse management skills comes in the form of Pony Club Certification Sessions, judged by an outside judge and where even young members obtain internationally recognized, life-long credentials, and Regional Pony Club Rallies which are day-long competitions involving other clubs in the Metro Region of which we are a part.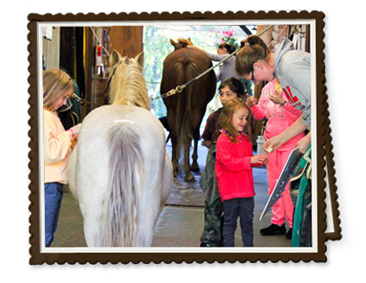 Our Pony Club Center members learn much of their advanced horse science in our twice monthly group Pony Club Center meetings as well as being worked into our regular lesson program of private, semi-private, and group sessions at our regular prices/packages. And, of course, our Pony Clubbers 9 years of age and older may participate free of charge in our Barn Rat Program as soon as they have passed the Barn Rat exam.
Junior Pony Club
In 2014 we inaugurated our US Pony Club Horse Management Achievement Badge Program for 6-9 year olds. The Badge Program is similar to the Brownie/Girl Scout Program only with an equine focus. This is an unmounted program, and Badges may be earned in 15 areas.
A Place for Parents and a Cozy Classroom
We also have a cozy indoor classroom that doubles as a lounge for parents, complete with WiFi!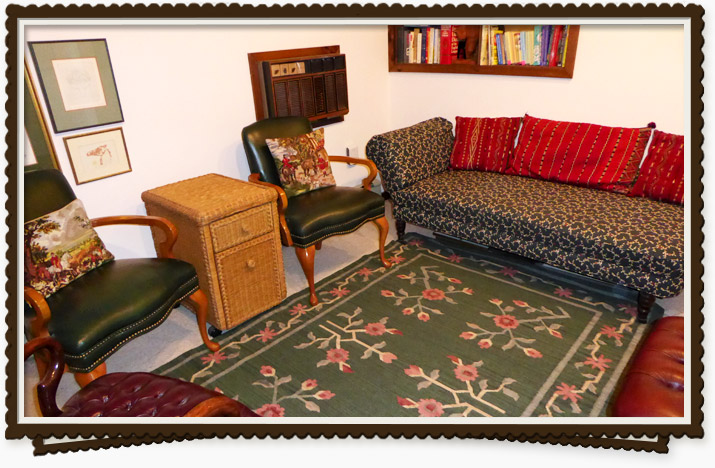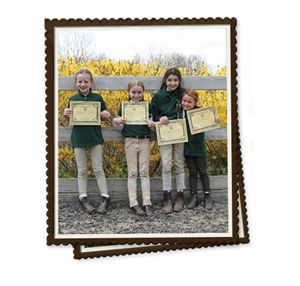 Certifications
Certificate Tests occur when members have been deemed ready to advance to the next level on the track or tracks they have chosen. Lower level tests (D-1 to C-1) are taken on site. Upper level tests (C-2 and above) happen at Regional or even National venues. Members must be recommended by the Center Administrator to be eligible for any test.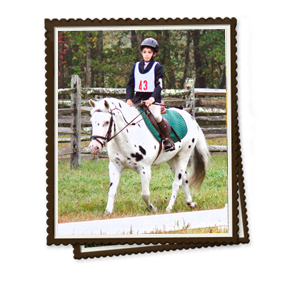 Rallies
Pony Club Rallies are all day events where participants compete as a team. The Metro Pony Club Region generally hosts two unmounted rallies each year—Quiz and Horseless— as well as Dressage Rally, Stadium Jumping Rally, and D-Rally which is the entry level rally. Participation in rallies is optional. Testing costs and Rally costs are made available prior to the event.
2024 Current Membership Fees
To join our Pony Club Center, each member will incur the following membership fees and dues.
United States Pony Club New Member 2024
$155.00
United States Pony Club Prorated New Member


Remainder of 2023 & All of 2024 (postmarked between 9/1/23 & 12/31/23)

$200.00*
United States Pony Club Prorated Renewal Membership


Rejoining for Remainder of 2023 & All of 2024 (postmarked between 9/1/23 & 12/31/23)

$180.00*
United States Pony Club Early Renewal Membership 2024


(before 11/15/23)

$135.00*
United States Pony Club Renewal Membership 2024
$145.00*
USPC Metropolitan Region Membership 2024
$45.00
Whimsy Brook Pony Club Center Annual Dues 2024
$120.00
*These are projected fees
Joining Up
To join the United States Pony Club and our Pony Club Center, click here for the application.
When you have filled out the application, bring or send it to the Farm with your checks made out to USPC for $155 (or $200 if joining in September.) Also please make out a check to the Metro Region for $45.00 (or $90 if joining in September), and another to Whimsy Brook Farm for $120.00 (or $160 if joining in September) and we will submit your application to USPC. You will get an introductory packet and your Pony Club pin in the mail.