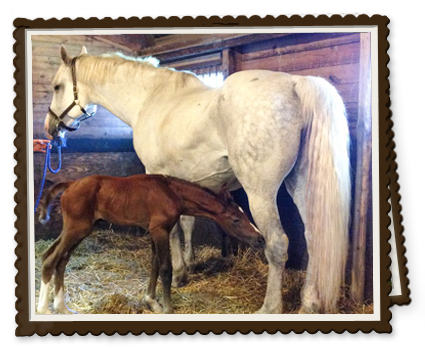 Wellness & Rehab Services
Breeding Services
Whimsy Brook Farm, Ltd. has bred Registered Quarter Horses for over 40 years, campaigning and selling them mostly as hunter and dressage athletes.
Horses such as Whimsy Brook Rye, All the Brass, She Wears Pajamas, Counselors Whimsy, and Beyond Dispute have left the Farm to excel in the show ring on the flat and over fences, both at Quarter Horse breed shows and on the USET open circuit, as well as in the dressage ring, and in three-day eventing. They have also gone on to be wonderful pleasure horses up and down the East Coast providing years of enjoyment for their owners.
Our foundation stallion, Whimsy Brook Rye, was a three time national champion and Horse of the Year in New England as a hunter. For those persons interested in breeding their own mare and raising their own champion, the Farm will help in the selection of stallions, and provide any necessary services associated with getting your mare in foal and producing a healthy future winner or equine companion. If you are even less patient and want to be able to ride while raising your youngster, we frequently have horses for lease.