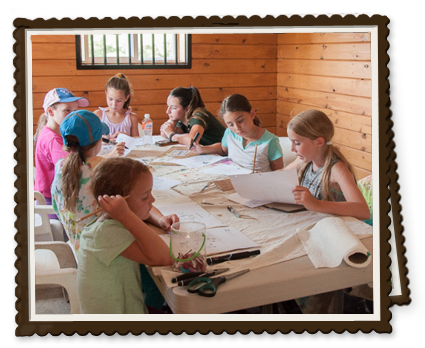 Boarding/Leasing
What We Offer
Riding and Horse Science Instruction
Horse Training
United States Pony Club Riding Center Program
Intern Program
Kid's Barn Rat Program
Horse and pony leasing
Reasonably priced indoor or outdoor board
Boarders Tack Room
Wash stall
Hot Walker
All day turnout
Grass pastures and never muddy sand paddocks all supplied with fresh water
Non-GMO feed and individually prepared menus
Professional, knowledgeable, staff with 24 hour presence on the premises
Fly-free, landscaped facility
Lounge with Wi-Fi and bathroom
Rubber-covered lit arena with observation area
Covered lunging arena with observation area
Top flight farrier, vet, and dental care
Lay-up care, Laser and PEMF therapy
PEACE OF MIND for you and your horse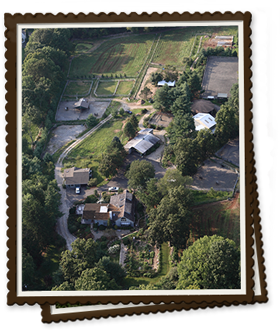 Accommodations
Beautiful
Our built-for-horses barns are well-lit and cozy with 10x12 rubber-matted stalls, running water, a separate feed room for scientifically designed diets, and a generous isle. And in addition to stall board we have three run-in sheds with fenced paddocks and heated stock tanks as well as ample, double-fenced pastures and turn-out areas.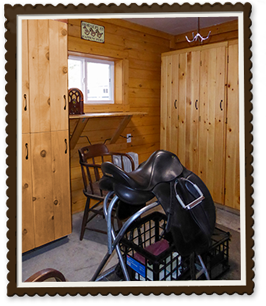 Comfortable
We have a lovely new heated tack room with individual lockers just for Boarding Clients, and wash/tack stall with heat lamps and hot water as well as an outside wash rack. We have a covered round pen for lunge work and horse whispering, with an observation deck. And our 75 x 160 lighted, landscaped and groomed year-round, rubber-covered arena has an enclosed viewing stand. And of course our Farm is surrounded by well-kept plants and gardens for your enjoyment (mulched with our own home-grown product!)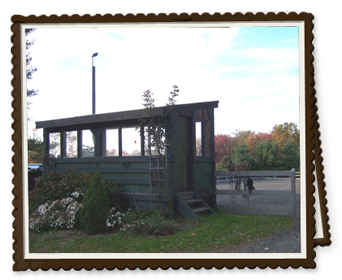 Safe
Because we are associated with an animal hospital, our staff are trained equine observers and use stall cards to note daily whether a horse has pooped, urinated, the amount of water consumed, body condition, and any behavioral changes. No outside mucking crews here! This helps to keep a small problem from becoming a big, expensive one. We also have postage-stamp turnouts for convalescing horses, an isolation stall for newcomers or possibly contagious individuals, and a horse-walker for hand walking.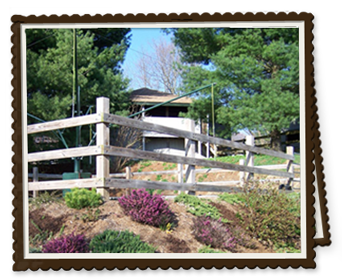 Fly-Free Without Feed-Through Pesticides
And for your ultimate comfort and your horse's health, our farm is naturally FLY-FREE. As a State of Connecticut "Horse Farm of Environmental Distinction," we biologically control flys with the use of fly predators and fly traps so both you and your horse are not plagued by annoying insects.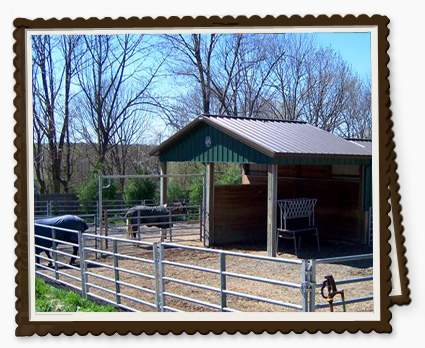 With Additional Amenities
And of course, your horse is "on site" to receive any one of our special wellness and rehab services, be it expert regular farrier care for both barefoot trimming and corrective shoeing, veterinary-quality dental care, saddle fitting, Pulsed Electro-Magnetic Frequency (PEMF) therapy, Class IV Laser therapy, Chiropractic, Acupuncture, Massage, or Homeopathy. (See our offerings under "Wellness and Rehab Services.")